INTERNATIONAL SHIPPING is available to many countries!

As well as within Australia, Ventriloquist Court® ships to the following destinations: USA, all of Europe, Canada, East Asia, and New Zealand.
HOW TO ORDER
Order directly from ventriloquistcourt.com. Click on 'shop now' below to browse each collection (all orders placed via ventriloquistcourt.com receive free shipping):
---
TEA (Romantic Victorian Eco Cottage Attire) | Shop Now 
STEAM (Eco Steampunk Woodland & Vintage-style Circus) |
Shop Now Steam Woodland | Shop Now Steam Circus
VENTRIL COURT (Avant-Garde, Gothic, & Visual Kei Attire) | Shop Now
STEAMWRECKED BY THE SEA (Seaside Meets Navigation) | Shop Now
VICTORIANALAND GOWNS  (Textile Art Fantasy Gowns) | Shop Now

---
CUSTOM DESIGNS
For the fashionista seeking a custom-designed gown or costume (i.e.) designed and made especially for her, please refer to Ventriloquist Court's custom designs page.

---
 Shop with Peace of Mind – All Payment is Processed by Paypal
ADD ITEMS TO CART, SECURE CHECK OUT
To add items to cart, click on the 'buy now' button below the item description, and then check out using paypal.
To add additional items, click on 'continue shopping.' Payment options include credit card and paypal funds.
To check out using your Paypal account, click on 'Paypal Check Out.' Paypal also allows 'guest check out' using a credit card/ debit card, for those who do not have a paypal account. For guest check out, simply select the 'Check Out' button once you have finished adding items to cart and are done shopping. 
Rest assured that paypal does not disclose buyers' financial details with sellers. No customer financial details are stored or processed by ventriloquistcourt.com. All payment is processed by paypal, which uses SSL encryption to safeguard the financial information of customers.
---
POSTAGE/SHIPPING INFORMATION
FREE POSTAGE!
All orders (both Australian and international orders) receives FREE SHIPPING! This offer is only applicable to orders made via ventriloquistcourt.com
SHIPPING METHOD
International Orders
Orders with an item total over $150.00 AUD ship by standard international airmail with online tracking. Orders under $150.00 AUD ship as international economy airmail (no signature confirmation nor online tracking). Both standard international and economy airmail take around 2 weeks for international delivery. Shipping upgrades to express post is available upon request; extra charges apply. Orders with an item total over $600.00 AUD automatically ship by express post (delivers within 4 business days to major metropolitan areas) with online tracking and signature delivery.
For shipping upgrades, request an invoice. Please include your full name, email, shipping address, and a list of the items (with the product codes) you would like to purchase. Your invoice will be emailed to you with express postage added).
Australian Orders
All orders with an item total over $100.00 AUD ship by express post (online tracking). Orders under this amount ship as regular parcels without online tracking. Orders with an item total over $150.00 AUD ship by express post with added signature confirmation in addition to web tracking. Express post between Australian cities usually takes 2 business days (but 4-5 business days for W.A. orders)
GARMENT PRICES, CUSTOMS TAXES~ International Orders
All garment prices are in Australian dollars (AUD). Paypal will convert this to your currency at checkout. Note that all garment prices are not inclusive of any customs taxes. Buyers are responsible for paying any customs taxes (such as VAT for European customers). Normally, customs taxes are collected by the national postal service (for example, USPS, Royal Mail, etc) on behalf of the government, and they are payable at local post offices.
Excellent news for USA Customers! Effective from 10 March 2016, the US government will only impose customs taxes (duty) on international goods if the total value is over $800 USD (= $1, 000 AUD). Take advantage of the lower Australian dollar, and have fun shopping now!
---
EXCHANGES & REFUNDS

Exchanges: YES (contact within 3 business days, and return within 7 business days)
If your garment does not fit well or if it arrives damaged, you must contact Ventriloquist Court® within 3 business days of delivery with photographs showing proof of ill-fitting or damage, and then wrap up the garment in appropriate packaging and lodge this package containing the garment at the post office within 7 business days from the date in which you received your package. Return shipping is covered by Ventriloquist Court®. A new garment will be made as soon as possible and shipped out to you only upon receipt of the returned garment.
Full Refunds: YES for missing packages
In the rare case that your package goes missing in the post, your options are either a full refund or to request a new garment (which will promptly be made for you and then shipped out to you as soon as possible). A missing package is the non-arrival of a package sent to Australian addresses by 15 business days, or non-arrival of an international package by 25 business days.
Refunds for customers who've change their minds: NO
Apologies, however, much time and effort goes into the hand-making of each custom garment made specifically to fit a customer. Ventriloquist Court® is a small handmade business, and cannot afford to issue refunds simply on the basis that customers have changed their minds about a purchase. This strict no refund for completed orders policy is a safeguard against fraudulent purchases, and applies only to completed orders, not to cancellations made prior to shipping. A full refund will be issued to customers who request a cancellation of their order prior to shipping.
---
XXL TO PLUS-SIZES

For customers whose measurements are the following (bust: over 39 inches, waist: over 35 inches, hips: over 40 inches), please email me first with your measurements for a quote. <Email: ladyofteacouture@outlook.com> There may be an additional fee to cover extra fabric expenses as well as for the extra time needed to draw up garment patterns and to create textile art (additional pleating, hand sewing and use of floral buds, additional buttons etc). After a price is agreed upon for the garment/s, you will be directly invoiced by email and have the option to pay by Paypal funds or credit card processed by Paypal guest check out.
---
CUSTOMER PRIVACY POLICIES
Click on the link below to download a PDF copy of Ventriloquist Court®'s customer privacy policies including detailed information about how customers' data is used.
VENTRILOQUIST COURT's Customer Privacy Policy
---
Ventriloquist Court®'s Etsy store
A select number of designs is also available for purchase from Ventriloquist Court's Etsy store (Etsy is an online marketplace similar to Ebay but for handmade goods). Etsy accepts direct payment via credit and debit cards as well as via paypal. Please click on the Etsy banner below or visit: https://ventriloquistcourt.etsy.com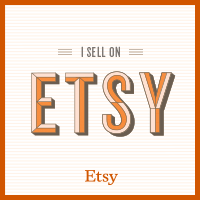 ---
INSTALMENT PAYMENTS (Available only for orders over $300 AUD)
Instalment payments are available for all items over $300.00 AUD. To request an invoice for instalment payment, do not add the item to cart. Instead, use the contact form below with a list of the item name (with the product codes) you would like to purchase.
STEPS
1. To request payment by instalments, DO NOT add items to cart. Instead, use the contact form below. Please remember to also quote the product name & code, and include your full name, shipping address, & phone contact.
2. You will then receive an email within 1-2 business days requesting your measurements and any extra information such as fabric colour choices etc. I will also give you my precise turnaround for your order. Please be sure to check your junk mail folder just in case.
3. Once I receive the above information, you will receive a Paypal invoice for a 50% deposit by email.
4. Once the garment/s are made, I will send you photos for your approval before sending you a final Paypal invoice for the remaining 50%. If you change your mind after seeing the final product in the photos, you will receive a full refund on your 50% deposit.
5. Once the final payment is made, your package will ship within 1-2 business days, and you will receive tracking information.
Note on Paypal: Paypal allows for guest check out, and accepts major credit cards or Paypal funds. Customers' financial details will be processed by Paypal; none of your financial details are shared with Ventriloquist Court.